Meet up and PLAY is an initiative to connect people through playful experiences.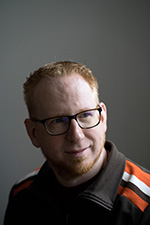 Meet up and PLAY has been started by Nico Pierik: a self-taught play experience designer. He also has a lot of experience with various sports, including soccer, speed skating, canoe polo, kenpo karate and frisbee golf (known as disc golf).
Due to an unexpected turn of events Nico got a partial paralysis at the end of his studies, fortunately with hope of a physical recovery. After ten years of effort and perseverance he recovered. This has given him experience with both the mental and physical side during a longterm recovery. Therefore Nico knows a low threshold is very important for athletes to be able to start with any sport. And he knows what an athlete needs to continu in a sport.
Nico invented the new sport Chopdisc, a frisbee game with dart-style scores. He is developing this game and has a lot of fun playing it.